Mistakes in dental treatment can have long lasting effects and are often painful, stressful and costly. If you suffered any treatment which has caused your existing symptoms to worsen or even caused new problems, then Avisons Solicitors are here to help you recover compensation.
There is an increasing demand for dental services and with this increased demand the level of service must be maintained; unfortunately this is not always the case and therefore dental negligence is becoming increasingly common.
Sometimes things can go wrong but this does not mean you should suffer pain and financial loss.
There is a considerable variety of dental procedures available, whether privately or through the NHS, however each procedure has its own associated risks. Despite the risks you are entitled to receive treatment to the standard that you would expect from a competent dentist. We have detailed typical procedures where dental negligence can be established however this list is not exhaustive therefore feel free to contact us and we will advise if you have a potential claim.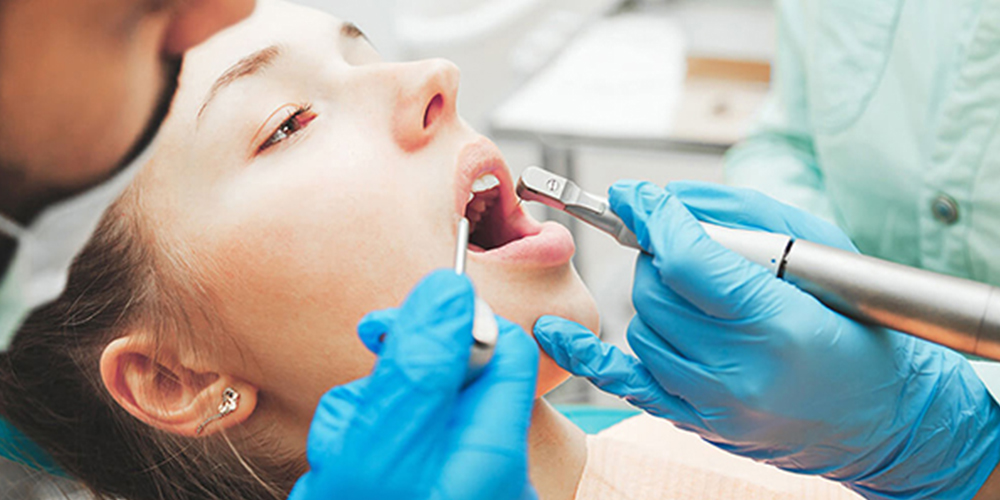 To find out if you can make a dental negligence claim Contact Us and we will conduct a free consultation to advise you as to what you can or cannot do.
We are not a claims management company and will not pass your claim to others for financial gain. We are a Solicitors firm and are regulated by the Solicitors regulation authority, we have qualified and experienced Solicitors who will personally deal with your claim to ensure that you receive the deserved outcome to any claim that you pursue.
Start your claim easily today
Contact the experts at Avisons Solicitors to see whether you can claim. We have many years of experience in commencing and settling dental negligence claims.
If your claim is accepted, then you will pay nothing, and we will proceed with your claim on a no win no fee basis so there is no financial risk to you. We have secured thousand of pounds in compensation for our clients for pain and suffering and for money spent on treatment to rectify teeth which were damaged through negligence.
We will contact you and will handle everything from start to finish.
Types of dental negligence claims:
If you have received treatment from your dentist which has caused you injury, has made matters worse or even if your dentist failed to treat a problem then you could be entitled to compensation. Dental negligence can be established through numerous treatments:
Cosmetic Dentistry
Cosmetic dental procedures are extremely popular with many people wanting the perfect smile or simply improving the appearance of your teeth. Treatments include bleaching, veneers, orthodontics, dental implants, bridges, crowns and the replacement of amalgam fillings.
It does not matter which procedure you underwent, if your cosmetic treatment went wrong then we can help you claim compensation from those responsible.
Dental Implants
Dental implants are fitted by way of metal posts being inserted into the jaw and thereafter the replacement teeth are attached onto the post. A high degree of skill is required in performing this procedure and if the metal posts are positioned incorrectly the procedure will likely fail and the costs of repair treatment can be high. This procedure if performed correctly, should have no adverse follow on symptoms.
However, if you begin to experience pain and discomfort, or more significantly later become aware that the treatment was not suitable for you then you may have a negligence claim. Even if the implant is not aligned correctly this could result in an infection as the tooth will be difficult to clean.
Dental Bridges
Dental bridges are fitted where you have gaps in your teeth which could lead to decay or gum disease. Bridges can have several benefits as they keep your other teeth aligned, improve appearance and make chewing food easier. If the bridge does not have the desired outcome, whether that is in its appearance or functionality then you may have grounds to make a claim.
A poorly fitted bridge can cause infection or tooth decay. Prior to undertaking the procedure your dentist must investigate whether the adjacent teeth are able to support the bridge and that you are suitable for such treatment.
Dental veneers
A dental veneer is typically fitted to improve the look of a tooth by bonding a thin layer of porcelain on the existing tooth. As with any dental procedure there is risk involved however if following the treatment, the veneer has resulted in an infection or increased sensitivity this can be considered negligent.
Additionally, the aesthetic look, if not achieved, could result in you having to spend more money to remedy the failings on the part of your dentist which could also give rise to a claim.
Crowns
A Crown is an artificial restoration that is usually fitted to a prepared tooth or inserted onto a dental implant to give it the shape of a natural tooth. If the crown is not fitted properly then this can cause decay and can damage the tooth itself as it will be difficult to clean.
In such cases it is entirely possible for the tooth to be lost due to the damage caused. In order to fit a crown some of the tooth is removed however if excess amounts are removed this could increase sensitivity or damage the nerve within the tooth.
Other common mistakes include a failure to remove all the decay in the tooth before the filling is placed or the filling overhangs the tooth, trapping food.
Tooth extraction
Teeth can be removed for various reasons however care must be taken by your dentist when doing so. Your dentist, as a course of good practice, should assess the tooth to be removed and/or perform an x-ray prior to any extraction. Tooth extraction performed poorly can result in damage to the nerve or gums which can require future corrective treatment.
If necessary, your dentist should make a referral if a specialist is required to remove the tooth if there is risk of nerve damage or if the extraction is complicated. Where an extraction has been performed poorly this can lead to infection, nerve damage, jaw bone damage due to excess force or damage to other teeth.
Periodontal / Gum Disease
Periodontal disease affects the gums and can damage the bone supporting the teeth. During your regular check-ups your dentist should look out for signs of oral disease such as bleeding gums, decay or inflammation. Your dentist should put a plan in place to treat the symptoms, prevent further spread and to also monitor the issue.
Your dentist should have advised you of oral hygiene techniques or made a referral to a hygienist. Failure by your dentist to do so can result in a negligence claim.
If the gum disease is not treated early there is a significant risk of tooth loss, nerve damage or loss of jawbone. Restorative treatment for gum disease can be very expensive if left for a significant period. We will look to recover compensation on your behalf to include the cost of future repair treatment as well as any other losses that have been incurred.
Oral Cancer
In order to have the best chance of treating cancer, early diagnosis is vital. Where a dentist has failed to recognise the symptoms of oral cancer or fails to take appropriate action this can significantly reduce life expectancy. Typical symptoms can include mouth ulcers, lumps or patch on the tongue.
A delay in diagnosis will inevitably lead to pain and suffering and the longer the delay in diagnosing the symptoms the less treatment options will be available. Our dental negligence team are experienced in these cases and can guide and support you throughout the claim process.
Root Canal Treatment
Root canal is a common procedure to treat an infection at the middle of the tooth. Where the procedure is not performed to a reasonable standard this can result in the pain continuing or even the tooth being lost.
The treatment can go wrong for several reasons such as failure on part of the dentist to fill the canal fully which can lead to infection. Your dentist must ensure the procedure is performed to a standard whereby risk of future infection is removed.
Nerve damage
Nerve damage caused by oral surgery or tooth extraction can cause a variety of symptoms such as pain to the face and jaw, loss of taste, numb sensation or discomfort when chewing or talking.
If left untreated the symptoms can considerably deteriorate further. Our dental solicitors can help you make a claim for the symptoms you now suffer from and will also look to recover compensation to help pay for recovery treatment.
Orthodontics
Orthodontics is a speciality within dentistry which improves the positioning of teeth. If you have received treatment to a poor standard you may have a dental negligence claim. Failure to assess the patient or poor planning can result in the loss of teeth.
Braces
Braces when fitted properly can help straighten your teeth, however if they are not fitted correctly at the outset then this can cause significant long-term problems when they are removed.
If you have had braces fitted, and you dentist has not advised you as to the proper cleaning methods then your dentist has not properly conducted his job. If this has led to complications, then contact one of our Solicitors and they can assess your circumstances to establish whether they give rise to a claim.
Medical history
A failure by the dentist to properly assess the patient and their medical history prior to commencing treatment can result in improper and unsuitable treatment which leads to long term pain and suffering. The medical history may have been an indicator as to whether the treatment was likely to succeed or fail.
If a competent dentist would have judged that the proposed treatment was likely to fail then you may have a claim against your dentist for not only pain and injury but also for long term damage caused to your teeth.
How can I prove I received negligent treatment from my dentist?
After our free initial consultation with you we will look to obtain your dental records. Based on your instructions to us we will look to identify from your dental records the relevant treatment and what went wrong. Provided there is a clear link between the treatment provided to you and the subsequent loss you suffered this may be enough to establish negligence and make a compensation claim.
What evidence do I need to provide?
Your dental records will allow us to determine whether you can make a successful compensation claim.
We request that you keep any correspondence you may have received in relation the treatment you received in addition to all receipts and payments made by you as we can look to recover these on your behalf.
Who can I make a claim against?
Whether you received treatment via the NHS or a private practice you are still entitled to make a compensation claim. The negligent treatment provider can include the dentist, dental nurse, hygienist, oral and maxillofacial surgeon, endodontist, prosthodontists, periodontists, and/or orthodontist.
What are the time limits?
You must present your claim within 3 years from the point which you became aware that you may have received negligent dental treatment. If you are claiming compensation on behalf of a child then the 3 year time limit begins when the child turns 18. If you miss this time frame then your case may become statute time barred meaning that that you will be unable to make a claim.
What if I need further treatment?
Making a dental negligence claim will not impact on any future treatment you should receive therefore you can carry on as normal. If however you are not comfortable you can request an alternative dentist continue with your treatment or you can go to another dental practice.
How long will the process take?
This depends on a number of factors, including the complexity of your claim and whether liability is accepted, therefore cases can settle within a few months or alternatively can take between 12-18 months. We will of course look to progress your claim as quickly as possible and will notify the relevant dentist within 1-2 weeks of receiving your instructions of your intention to pursue a claim.
How much will I have to pay?
We understand making a dental negligence claim can be daunting, therefore to give you peace of mind we ensure that you receive clear and concise advice regarding our fees. We will act for you on a 'No Win No Fee' basis therefore you do not need to worry about legal costs. We will also look to pay for any medical examinations that you are required to attend, and will also fund disbursements such as Court fees so that there is no financial risk to you.
If your case is successful, we will recover our costs and disbursements from the negligent party and also deduct 25% from any compensation you are awarded in relation to your injuries.
In the event your claim is unsuccessful you will not be liable to pay any costs or disbursements which have been incurred.
How much compensation can I recover?
Dental compensation can vary depending on several factors such as the type of injuries you suffered, the degree of pain caused to you and the prognosis period of your injury (whether short term or permanent life changing damage).
We also look to recover loss of earnings if you have had to take time of work, expenses incurred by you in attending for the treatment, expenses incurred in making a claim and any costs of future treatment to repair the damage caused by the negligent treatment.
If we agree to take your case on a no win no fee basis then the compensation that is recovered is often always in excess of £1,000.00.
Why us?
We understand that this can be a stressful time and we are here to help.
We have access to a wide range of dental experts who we can instruct to assist in your matter.
Our experienced dental negligence solicitors have years of experience and will recover the compensation that you are entitled to and deserve.
Contact us
Please call us on 0113 831 5566 for your free initial consultation with one of our dental negligence solicitors or contact us online and we will call you at a time convenient for you.